Overview of Online Trading Platforms
A trading platform is a software that is used for trading activities. The activities like opening, closing, and keeping market positions are done on a trading platform. The users (investors and traders) of the online trading platform can partake in trade-related activities through this online platform.
A lot of tools and data sources were brought by these online platforms to provide a hassle-free trading experience to investors or traders. The platform provides a variety of tools such as visual charting, real-time quotes, feeds, and other research tools to their users. Hence a lot of traders are using such platforms as a primary tool to trade into financial assets these days.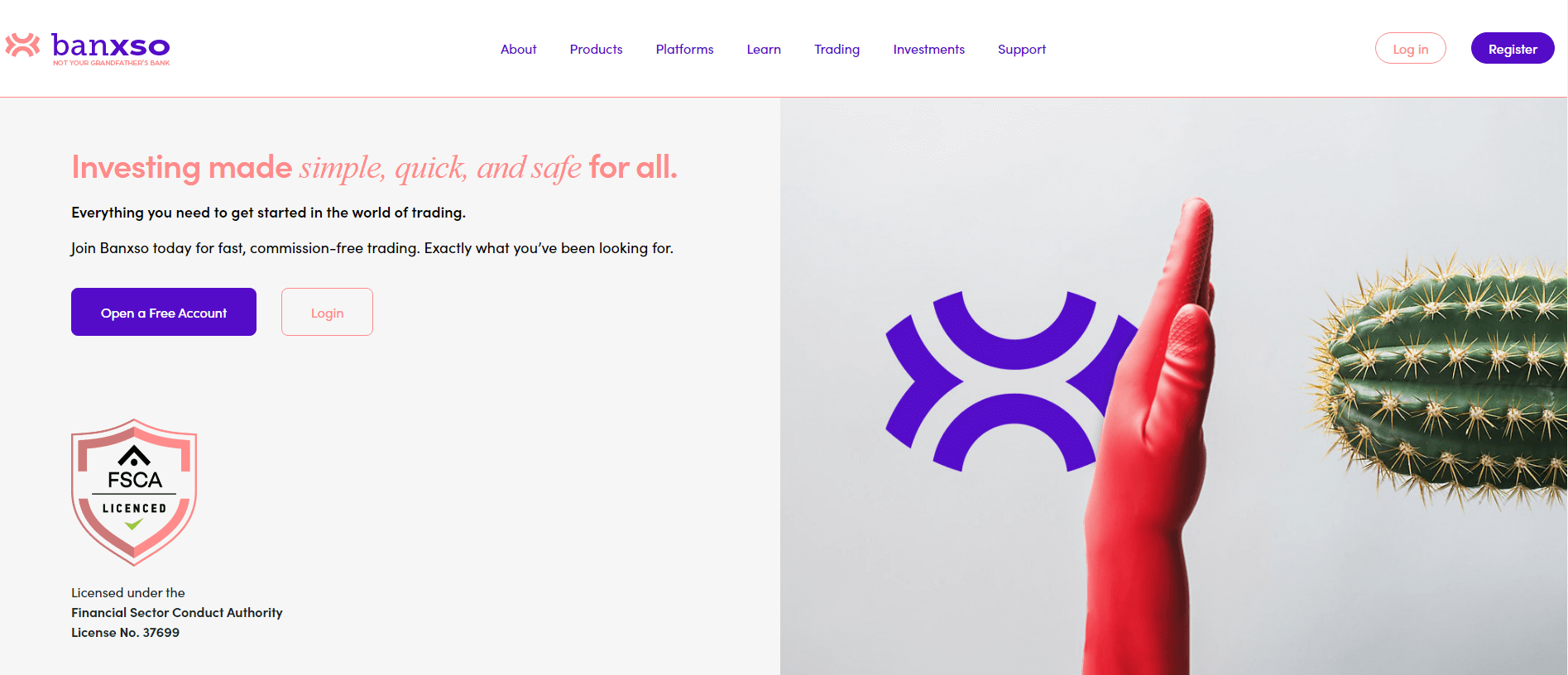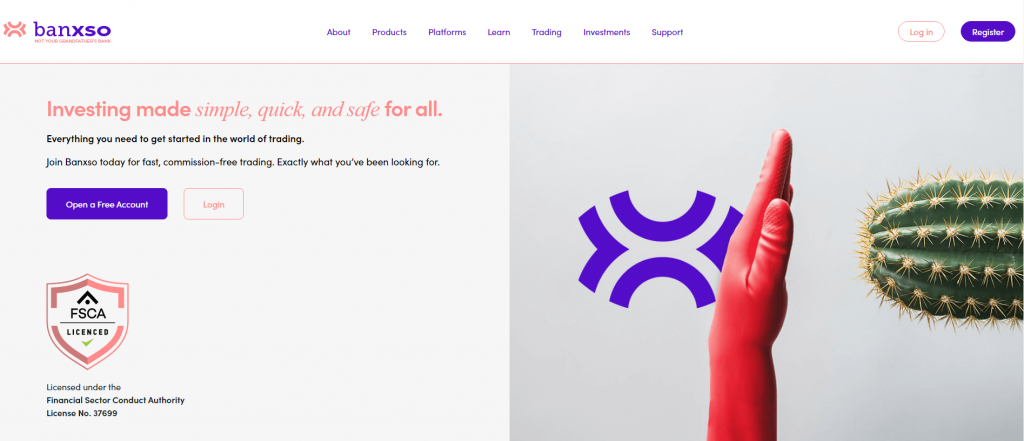 These platforms have been evolving over the years, with new features being added that help traders analyze market conditions more thoroughly. New age platforms are offering a wider range of options to trade into securities, stocks, bonds, futures, forex, and commodities.
Generally, two types of platforms are there: prop platforms and commercial platforms. As the name says, commercial platforms are majorly preferred by retail investors and day traders. Whereas prop platforms are customized platforms for big brokerage firms to suit the specific trading requirements.
These online platforms can be accessed through any broker, which often comes with a fee. There are few free options available but are limited in terms of tools and insights offered by the platform. Even discount offers for online trading platforms can be looked for in exchange for keeping the account funded with some minimum number of transactions per month.
What is Banxso?
A lot of factors play in the real world of trading and investment, such as risk tolerance, the horizon of investment, taxation issues, and portfolio diversification, among others. Trusting the intermediaries for the right guidance and investment-related decisions is always a challenge for traders and investors. Banxso is one such platform, which makes sure to deliver knowledge and benefits to its users, i.e. traders and investors.
Banxso platform is created with the aim to cater to the interest and objectives of traders and investors. It allows you commission-free trading and lets its users choose from a diverse set of trading options. Instruments such as stocks, funds, commodities, indices, forex, and even cryptocurrencies c.
Investing and trading experience without any hassles is offered by Banxso to the users. The aim is to help its users to take benefit from the services provided by the platform. Also to equip the users with a better understanding of trade with the help of a variety of training tools and insights literature over Banxso.
Since Banxso also acts as a trading facilitator, it has done tie-ups with other brokerage firms, which helps the users to maintain a certain stock position in the market. The users can also collaborate with other experienced trading partners.
Not only this, Banxso has developed its in-house AI technology. This helps in maximizing the profitability for Banxso. Banxso has expanded its operation in more than one hundred trading nations.
With all such brilliant benefits, the Banxso platform is easy to grip your hands on. No matter if you are a beginner or willing to start with a smaller amount, you can do it with Banxso. A lot of comprehensive training is provided especially for beginners to make them fully informed about the prevalent trading practices.
Features of Banxso
Banxso has a comprehensive investing platform, which means a user-friendly and highly secure platform. It certainly brings enough features with itself, which makes this platform unique.


Banxso platform's simplicity allows its investors to readily invest across different portfolios with the use of an easy-to-understand user interface. Simplicity is one of the unique selling products (USPs) of Banxso.
The multi-functionality in goods and services on the trading platform is another notable feature of the platform. It offers diverse marketplaces to trade.
Banxso's cutting-edge AI technology makes the business operations transparent and error-free during the trade. Banxso's in-house proprietary algorithm helps the investors and traders to stay several steps ahead of the competitors.
Banxso's knowledge center has an inventory of articles, reviews, literature, and webinars on recent trends in investment. This knowledge center has been developed with the aim to provide knowledge and experience of trading stalwarts to everyone.
Banxso brings gilt-edged tools for investment for its investors. These tools help its users to access and trade efficiently. The users can be in command and control of their portfolio assets by using Banxso tools.
Multiple Trading Platforms are the several platforms that suit the specific needs of investors. These platforms come equipped with a range of tools and features, which can be used by the users to optimize the trading experience of investors.
Banxso provides prompt Customer Support to all its users. 24 X 7 live-chat support and helpline are available during the working days of the week. The customer service is quick and efficient in solving the issues raised by investors.
Not only this, but the registered investors also get the latest posts and market news over the Banxso platform. The updated articles and news help the investors to stay aware of the latest happenings in the trading or world.
Technical analysis: With the help of state-of-the-art tools and tech, Banxso offers full control over the trading experience to its investors.
Nearly any trading asset can be traded with the Banxso ecosystem. Not limited to forex and stocks, Banxso allows users to trade in commodities, indices, and currencies. Realizing the potential amidst the soaring crypto market, Banxso offers a diverse portfolio for cryptocurrency trading.
No hidden fee or commission fee are the two unique selling points (USPs) for Banxso. It believes in maintaining a transparent workflow by removing all the hidden charges.
Advantages of Banxso
Authenticity and Security are the primary features of Banxso offered to all its users. With a lot of security protocols installed, Banxso assures safety and authenticity for all financial transactions being done by users over the platform.
Banxso's online platform has the required security tools and legal licenses. Regular audits are done for the funds, deposits, and withdrawals to make the platform credible for its users.
One of the key advantages of the Banxso platform is the prompt and responsive customer service, with the lowest commission charges in the competition. Not only this but the charges are also customized to the needs of its users to protect their pockets.
Numerous Markets Accessibility – different platforms for trading are supported by Banxso's platform. It brings different markets under one roof.
Multi-Functional Platform – Banxso works as a multi-functional platform. A lot of features have been tailor-made for users. This customization of the products or services allows the Banxso users an edge as compared to others in a similar ecosystem.
The user interface of Banxso is extremely easy to comprehend, which in return helps their investors and traders in easy learning and trading from the platform.
In comparison to other platforms, Banxso has the advantage of having the latest technology in the world of trading. Being ahead of the competition in technology, the Banxso platform allows quick and swift execution of transactions on its platform.
A very proactive and continuous (round-the-clock) customer assistance is provided to all the Banxso customers.
Banxso is also counted amongst a few licensed and regulated online platforms. Banxso also integrates SSL certification to secure their user's data from any breach.
Is Banxso Regulated?
The demand for trading and investment platforms offering easy trading options is surging. The emergence of a plethora of such platforms providing advanced services has created a worry in the mind of the traders. With the increasing abundance of tools and instruments, traders are often confused about choosing the safest and most reliable platform.
Banxso is one of such few platforms, which are recognized by any reputed authority. Banxso has a license from the Financial Sector Conduct Authority (FSCA). Risks are always involved with the financial market and investors and traders understand it very well. While the financial assets could bear the risk, there isn't any doubt about the regulations and security of the Banxso platform.
Banxso is not only regulated but has authorization and licenses in many jurisdictions. FSCA regulation is there for Banxso in South Africa and all trades outside of the EU (European Union).
Overview of Tradable Instruments of Banxso
Forex Trading
Foreign exchange, also known as forex, is good for beginners and reliable for experienced traders. You can enter and trade with low-level liquidity and flexibility. Beginners can start with small capital, practice trading in the market, and gain good returns.


Banxso is providing 24 hours trading for 5 weekdays on forex. On account of the high liquidity, traders can do quick transactions with a lesser risk of volatile movements.
Banxso platform also provides impressive training material to help beginner traders to develop the necessary trading skills to operate with forex.
Stocks
Stocks are nothing but the shares of companies, which allows the holder to share some claim on the company's assets. Shares are bought and sold in a stock market and are used as a tool for investment by many.
Brokers are the middlemen in stock markets, which help investors to buy/sell shares. The earnings from the shares are made from the price difference at the time of buying and then selling. Banxso's platform allows its users to trade in stock markets. Users can purchase or sell stocks, equities, and bonds across the global markets. Banxso platforms help people with fast and hassle-free buying and selling of shares on the stock market.
Indices


Indices bring your focus to the regional and global markets. There is a lot of potential in global markets than just individual stocks. Banxso traders are able to build a diversified portfolio through investing in indices. Rather than limiting to individual stocks, through indices, you can invest in the group of assets with an average weightage attached.
Both long term, as well as short term periods, can be looked at through indices investment. Though the short term can be a little tricky to invest in. The Banxso platform provides sufficient information and insights to let their users trade with full confidence and security.
Commodities
Commodity trading goes back to the ages of barter days as a concept of trading. And it is a lucrative investment instrument to date. Banxso has added commodity trading on its platform to keep up with the trading trend. All required tools, educational resources, and any other materials to assist the users in trading soft commodities are provided on the Banxso platform.
There are a variety of commodities available on the Banxso platform to trade-in. Suiting to the trading style and preferences, users can trade into energy or agricultural or commodities, like metals. Commodity trading is prone to market fluctuations but also provides ample opportunity to make profits from purchases and sales.


Cryptocurrency
Cryptocurrency is the new era of the market. It is gaining a lot of popularity in recent times and hence hard to miss. And now it has made its way into the trading world and is offering a plethora of benefits with crypto trading.
With the sudden boom of cryptocurrency, a lot of fake or fraudulent currencies have also surfaced in the trading world. Hence it is even more important for the traders to have a full understanding and knowledge of cryptocurrencies. Banxso makes it possible for all its cryptocurrency traders. It believes in providing full awareness to its users, which is why the platform ensures sharing of all the information regarding the cryptocurrency world and how the digital coin functions. This allows the Banxso traders to make a much better and more informed choice.
Users can trade in various cryptocurrencies through Banxso platforms, such as Bitcoin, Ethereum, and Litecoin, among others.
Overview of the Trading Platforms of Banxso
Banxso has two trading platforms that have attracted thousands of users across countries. These platforms bring state-of-the-art technology to be provided to their users (traders).
Banxso understands the varied needs of its users according to their financial goals. The two platforms' MetaTrader 5′ and 'Mobile,' come with unique features and bring extra benefits on top of basic services.
MetaTrader 5
MetaTrader 5 (MT5), a multi-asset platform, is equipped with tools for comprehensive and flexible trading operations for Banxso users. This particular platform is 64-bit and is a multi-threaded platform, which provides algorithmic trading to its users. This platform covers both centralized as well as decentralized markets.
Automated trading can also be done on this platform. For automatic trading, an underlying algorithm analyzes quotes and takes up trading operations.
Various mix of tools like MQL5 is used for fundamental and technical analyses. For global acceptance, there isn't any language barrier in this platform of Banxso. Different languages have been incorporated into the platform for its users.
Mobile
Another platform is the mobile app of Banxso's, which is compatible with both Android and iOS mobile platforms. Transactions can be done through the app over the phone or tablet. The app provides ease of trading to its users by holding the phones/tablets in their hands.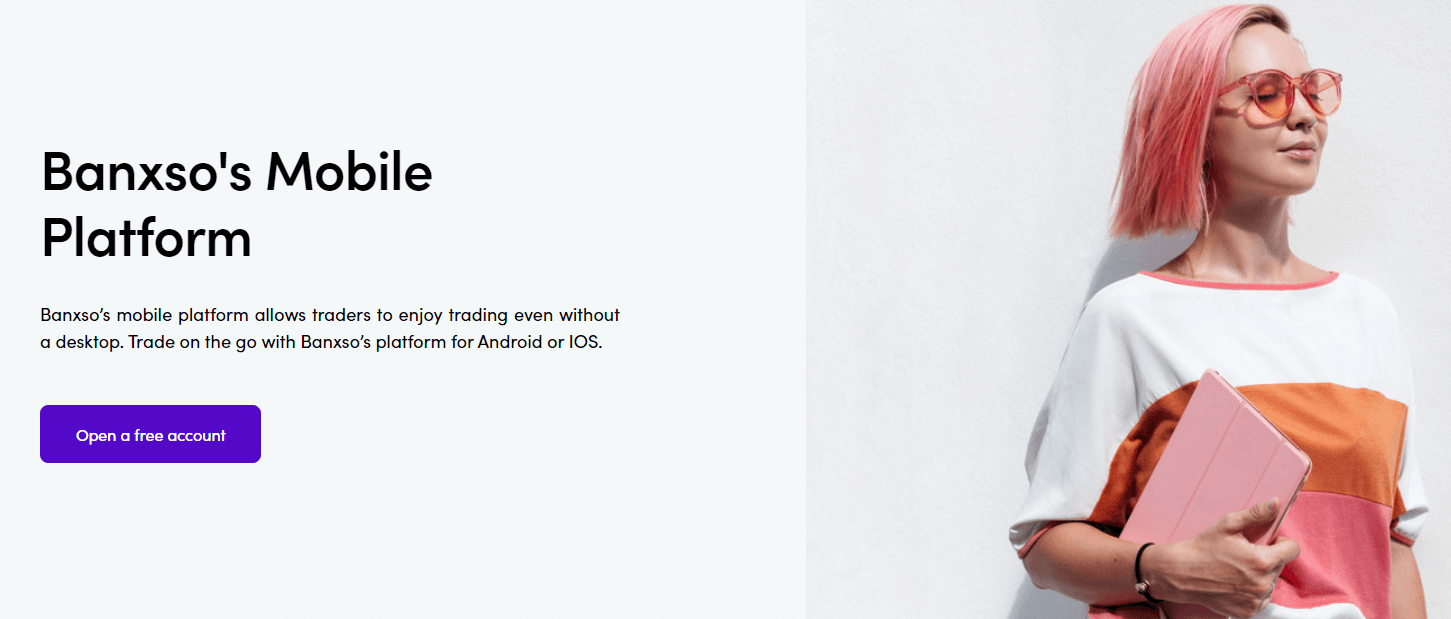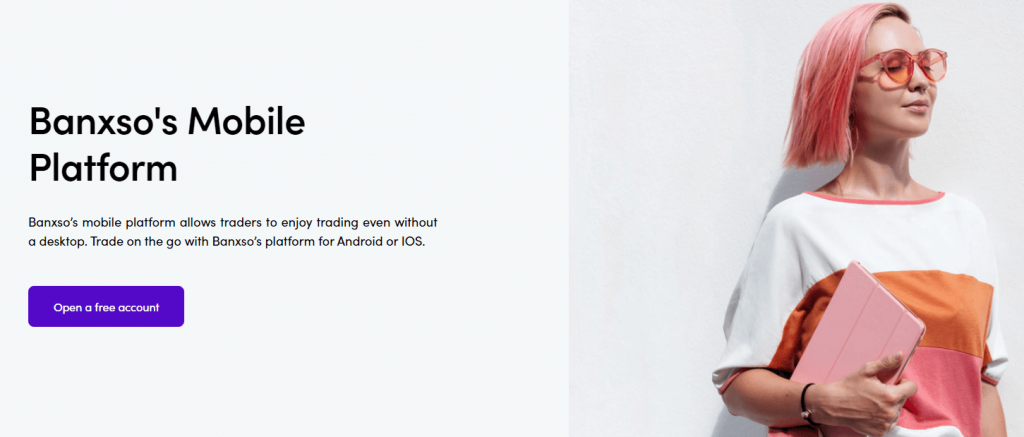 Overview of Trading on Banxso
Banxso has all the necessary tools for its users to manage portfolios. Detailed analytics of user portfolios can also be done over the Banxso platform. Users can create different types of accounts, such as Basic, Premium, Pro, Investment Broker, & Corporate. The basic account comes without any transaction fee. Banxso is one of the best places to start when it comes to practicing your trading skills.
You, as a user, need not panic. At Banxso, the trading system has been made intuitive and easy to understand. Even the users who aren't familiar with technical analysis or are new to the markets can learn quickly and start trading. Various integrations like third-party services are provided at Banxso, which are there to make life easier for users. Advanced charting functions and features at the Banxso platform allow users to customize their views and get the most out of the trade. The Banxso platform has been designed to keep beginners as well the experienced traders in consideration.
Trading CFDs on Banxso
A Contract for Difference (CFD) is a financial derivative that mirrors the movement of an asset. The buyer and a seller get into a contract according to which the buyer has to pay the difference of current value and value at the time of the contract of the asset. Both short-term and long-term horizons can be selected for CFDs.
Traders and investors can take advantage of the price movement of assets and make a profit out of it. In CFD trading, the users do not own the asset but can make a profit from the fluctuating prices of the asset. CFD trading requires skill, knowledge, and practice. Users must be prepared with the relevant risks. Leveraging trade involves even higher risks, when not done properly, might end you up losing all your invested funds in a short period of time.
Educational Services & Investment Strategies by Banxso
Banxso has created a pool of knowledge for its users to help them become successful traders. Trading gets better with knowledge, which is why Banxso has created an academy that offers a free knowledge pool to its users. The objective is to train people and help them earn through online trading. Knowledge and training help traders with a variety of skill set to help them trade better in forex, cryptocurrency, or stocks.
Banxso has made available a lot of training materials, such as webinars, online courses, trading ideas, and analytical insights over its education portal. And on top of it, all education is free for Banxso users. In addition to the material, there are market reports being rolled out daily. These reports focus on political news, economics, and environmental issues, which can impact the exchanges and price movements.
Webinars are also provided on the platform covering a wide range of topics that will give answers to all your questions. These webinars are interactive so that your opinions can also be exchanged with other learners. There are videos, voice notes, and presentations on the portal, which are used in the webinars. These can be used for revision at your own pace in the future. All education materials are provided exclusively for Banxso users, which will help them to stay up to date with the latest happenings.
Banxso Customer Support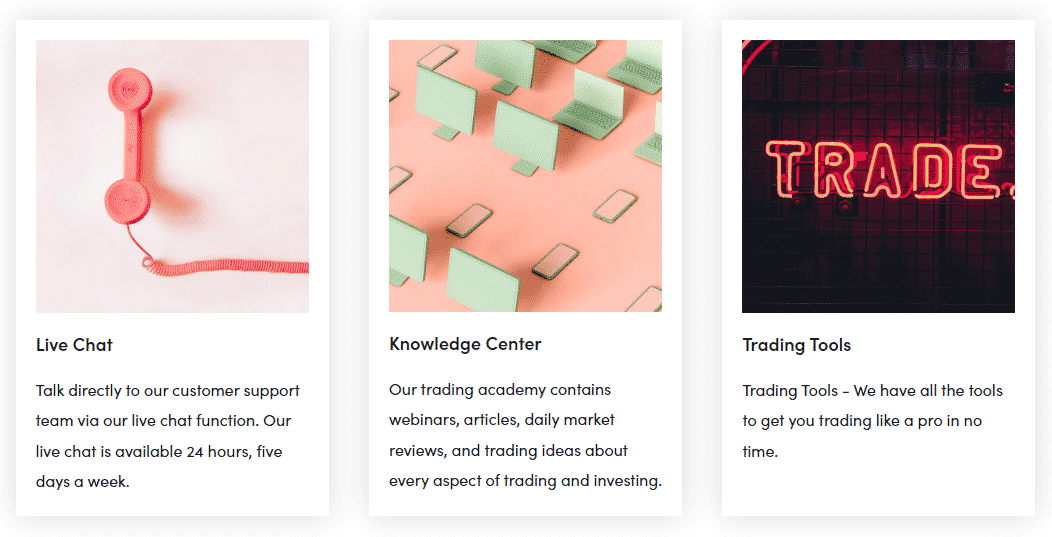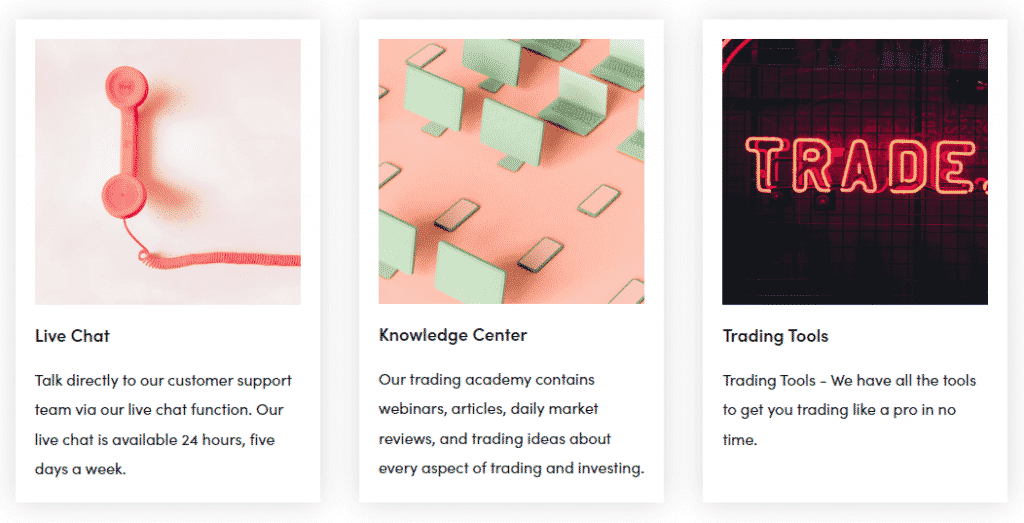 Banco provides three types of customer support to its users. Users can take support through email, human support, or telephone. At Banco, the customer support system is pretty much streamlined and quick in response.
Through Email: Users can send queries to the email id support@banxso.com and expect the Banxso customer team to revert within 24hours of submitting.
Through Telephone: Users can connect with the customer support through telephone by calling on the support service number +27-080-099-7915.
Live Chat: There is a live chat option available on the Banxso website. Here users can connect directly to a customer support executive through live chat.
Frequently Asked Questions (FAQs)
Is there any minimum deposit to start trading at Banxso?
There is no minimum deposit at Banxso. This has been done to extend equal opportunities to all traders. You can start trading with an amount as low as USD 10.
Is Banxso beginner-friendly?
Yes. In fact, Banxso comes with the intent to widen the trading circle. It aims to get more and more people to learn and trade. Banxso opens the gates for novice and first-time traders to tap into the huge potential of financial markets and investment options.
How safe is it to trade on Banxso?
Banxso platform is regulated by FSCA authority and operates under the jurisdiction of South Africa. The platform uses an SSL certificate to keep the security of data intact from breaches and leaks. Hence users can undoubtedly benefit from the services of Banxso, with ultimate safety.
Can we open a demo account with Banxso?
Yes, you can open a demo account. The feature of a demo account with Banxso helps you to practice trading (buying/selling) in the market so that you can educate yourself and protect your fingers from burning in real deals.