Safemoon Protocol is a DeFi-focused token that addresses a few shortcomings of the industry and aims to launch a DEX exchange and an NFT exchange. Safemoon also intends to offer a coin launchpad that enables individuals to design and operate their own cryptocurrency.
As of March 2022, despite significant gains from its recent lows, Safemoon ranks quite low at 234th position with a market valuation of $344,487,745 with the liquidity of 59%. Safemoon undertakes a three points strategy that includes the burning of Safemoon tokens, which could eventually create a good impact on its valuation.
Safemoon transactions are taxed at a rate of 10%, of which half is redistributed to the token holders. The remaining 5% is split into two halves, one sold by contract to BNB, while the remaining half is paired with Pancakeswap as a liquidity pair to provide tokens for buyers.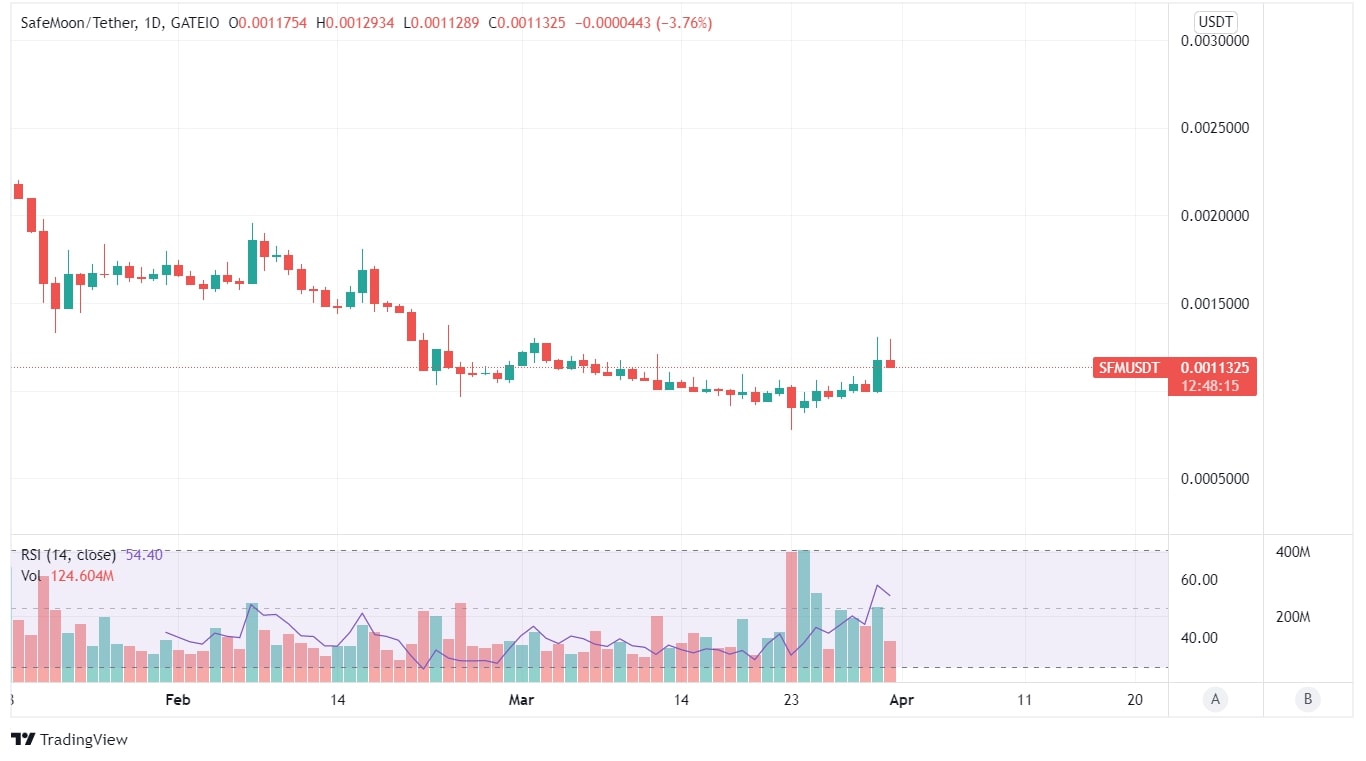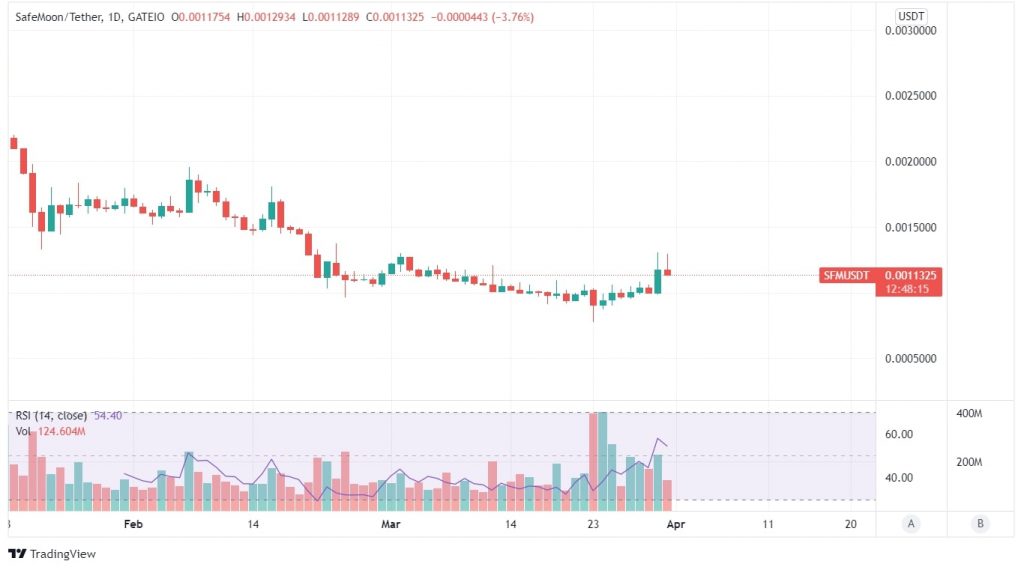 Safemoon Protocol took a huge jump during the initial days but currently has fallen back to the previous levels. With the clear downtrend rally seen since 2022 begun, it would be difficult for Safemoon to overcome its resistance and create a demand for its token because of its huge 777 trillion tokens. Check out the SafeMoon coin price prediction for the next few years.
Compared to the market capitalization, this number seems quite small, and sudden buying demands can help increase its position on the rankings tally. The first resistance was very active at $0.002 levels, followed by $0.0025 levels.
The current rally is also backed by an increase in volumetric transactions on the RSI indicator. As such, the jump of RSI from 34 to 58 could be a positive indicator that could reel in more fresh investors into Safemoon Protocol.