Ethereum Classic hits a bottleneck at the $52 resistance curve, but with the recent uptrend price action, ETC has a psychological backing of the 200 DMA curve. The last two candlesticks seen on ETC indicate wicks on both upside and downside. This pattern indicates a tussle between buyers and sellers, with sellers winning the game due to a lack of buying sentiment to match the downtrend.
In the present scenario, the 200 DMA curve shows the level of $40, which should act as a support level for any downtrend rally. While the upside movement of Ethereum Classic seems to have been resisted, the downtrend would also be limited. Impending price action would result in a small consolidation until either side turns out as a winner.
Ethereum Classic has a huge potential to maintain its overall sentiment. The slowdown in crypto rallies could be a result of multiple financial regulations becoming active since April 01, 2022. Based on the Ethereum Classic price prediction, the ETC price should ideally consolidate above $50 before a long-term price trend can be ignited.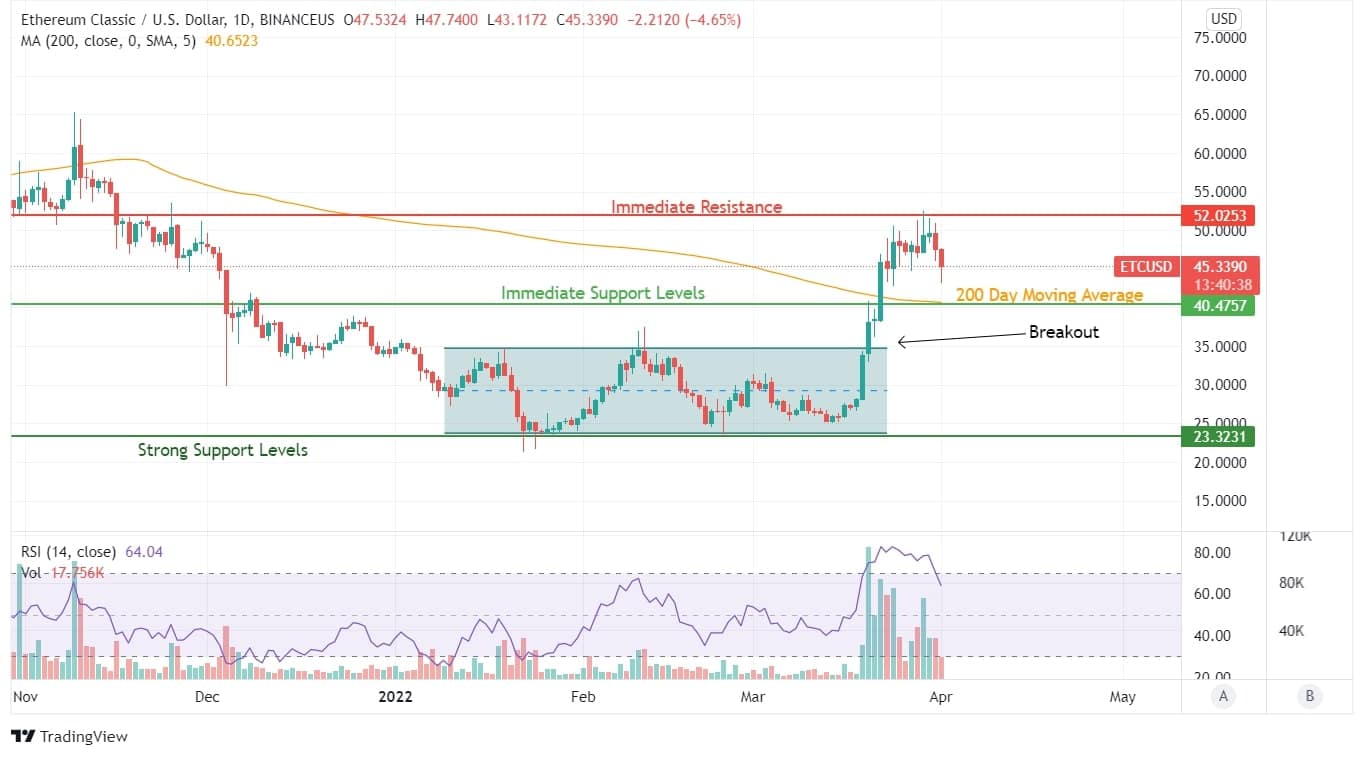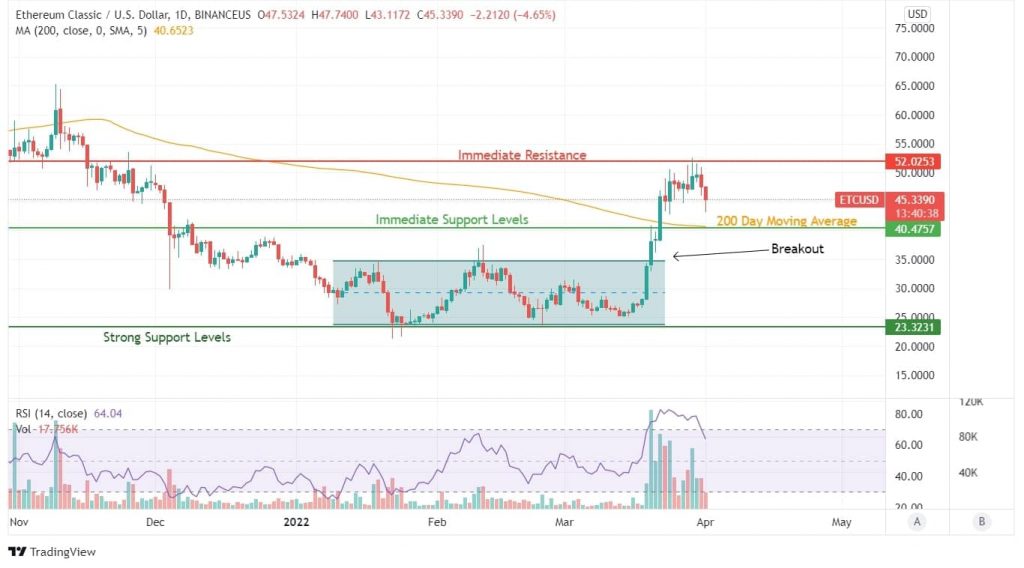 Ethereum Classic poses a firm stance with its breakout price action. Beginning to lose upside sentiment near its immediate resistance is also a positive stance considering nothing goes vertically upside. As the rival ETH is shifting towards Proof-of-Stake, it will open doors for miners and validator nodes if they move towards ETC.
In such a condition, both miners and regular transaction initiators will be benefited. RSI has started to pull back under the regular trading zone, and 200 DMA will be acting as a support level and allow investors to make a quick buck if we witness a fresh buying rally.
On the other hand, the support level would also move from $23 to $36 in the future. Other technical indicators also confirm rejection at higher levels, which creates an ideal buying scenario for making fresh entries and averaging one's investment into ETC. Since volume transactions have taken off since March 20, there will soon be a breakout taking ETC to fresh high levels.